5 Foods That Are Only Available in Canada
This Saturday our great nation turns 150 years old.  To help celebrate, here are 5 foods that are only available in Canada!
Ketchup Chips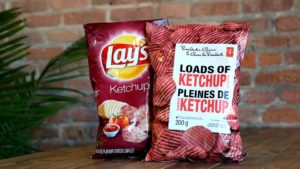 This one always seems to throw me for a loop.  It's not as though ketchup is some sort of uniquely Canadian condiment.  In fact, the ketchup chip flavour is among the most controversial in Canada, and yet it is only available in Canada.
Smarties
While Canada does have a long history of making slightly worse versions of Amercian things; Smarties are one example of this country getting it right.  Not only are they better than the American version (M&Ms) but they also gave us this amazing jingle that only Canadian kids would remember.
Coffee Crisp
This is always one of the more surprising revelations.  Only in Canada can you enjoy the crispy mixing of chocolate and coffee in bar form.
Rockets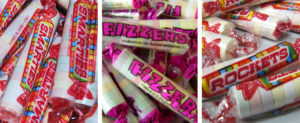 Rockets are a candy that are technically available in many other countries, however only in Canada are they called Rockets.  Oddly enough, in the US Rockets are called Smarties.
Dill Pickle Chips
Possibly the most famous of our only in Canada list is the dill pickle chip.  No, sour cream & onion is not the same!  Only the dill pickle chip provides the tangy taste that many Canadians crave.  Having said that, we really don't want to take credit for the dill pickle Dorito…