5 Underrated Artists You Need To See @ CBMF
The 2017 edition of Cavendish Beach Music Festival is almost here.  As always, country music's finest are descending on the Island for a weekend celebration of country music that is uniquely PEI.
Now I'm sure you've already heard of the big name artists performing this weekend, like Zac Brown Band, Tim Hicks, Little Big Town, High Valley, Gord Bamford, Kip Moore & even Billy Ray Cyrus.
But with over 50 artists performing this weekend there's bound to be a few you may have never heard of but will be blown away by..  So here we go!
Port Cities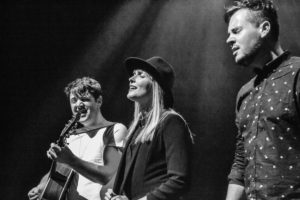 This Halifax trio is graduating from the Emerging Artist Stage in 2016 to the 2017 main stage.  Made up of Dylan Guthro, Breagh MacKinnon & Carleton Stone, Port Cities provide the right mix of harmonies that get you right in the feels!
They kick off the festival on the Mainstage Friday @ 1 & make an appearance in Gordie Sampson's songwriting circle @ 5 on the Emerging Artist Stage.
Endless Summer
Remember the Moffatts?  That post-90's Canadian boy band who played their own instruments?  Well they're back!  2 of them are anyway, brothers Bob & Clint Moffatt take on the Kitchen Stage Friday night @ 5.
Gordie Sampson & Damhnait Doyle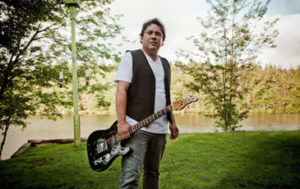 Ok, you've heard of Gordie Sampson.  The Canadian songwriter whose songs have been recorded by Carrie Underwood, George Canyon and many others.  This proud Atlantic Canadian continues to work with up and coming east coast musicians including Port Cities.
He's also bringing his songwriting circle back to the Emerging Artist Stage at 5 PM on Friday, Saturday & Sunday nights.
Each night features a different group of artists, Saturday's performance will feature Spencer Burton, Dave Sampson and the very lovely Damhnait Doyle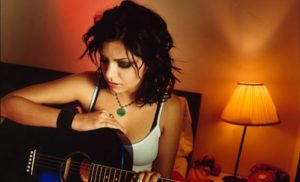 You may remember this Newfoundlander's successful solo career or perhaps her work with Shaye!
The Stanfields
While not a country act, this Halifax-based band brings a raucous brand of rock mixed with traditional Atlantic-Canadian folk.  These guys are pros.  They put on a tight show that is high energy, super fun and the perfect way to re-energize yourself after a long day of concerts.  The Stanfields hit the Kitchen Stage @ 8:30 PM on Saturday.