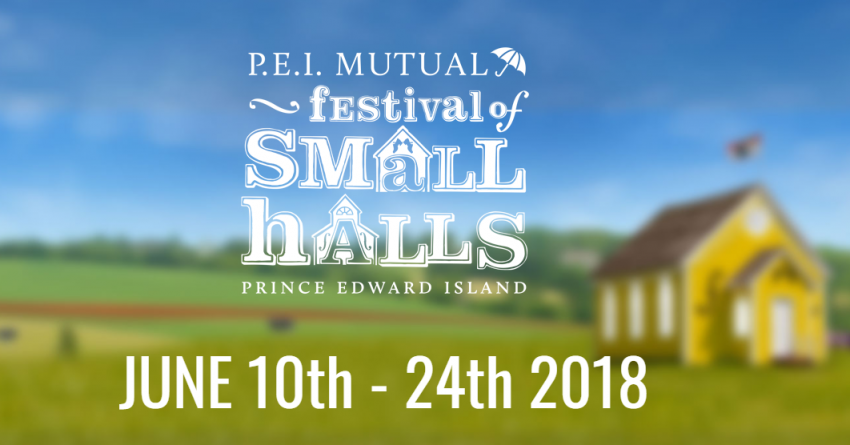 6 artists you need to see @ Smalls Halls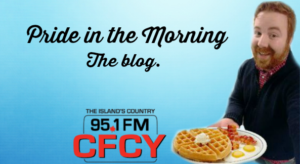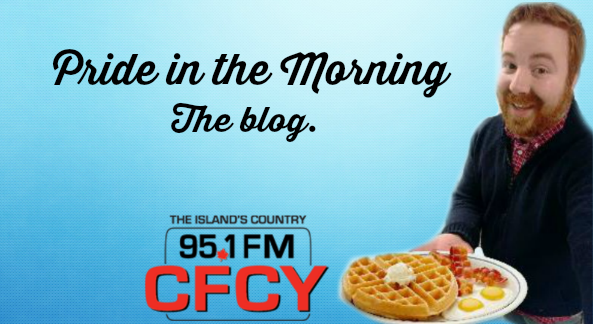 This year marks the 10th anniversary of the PEI Mutual Festival of Small Halls.  Two weeks of vibrant concerts at venues and halls across the Island, featuring 60% Island artists kicks off on Friday.  For tickets & event listings goto the SmallHalls.com.
For the sake of brevity, I've narrowed the list of artists you need to see down to 6… But believe me, there are many others that are well worth the price of admission.
Now if you'd rather not read, that's cool too..  All the info is right here for your listening pleasure.
Danny Drouin
Things have happened in 2018 for Alberton's Danny Drouin.  His album "It's Been A Long Week" was produced, literally, in his living room.  That fact didn't prevent his music from earning a Music PEI award nomination or being a producers pick in CBC's Searchlight Competition.  Oh, and he also won CFCY's Showcase Showdown.
It's been 3 awesome weeks with 4 incredibly talented performers from right here in #PEI – congrats to our Showcase winner Danny Drouin! @MusicPEI @TheGuildPEI @ReliableMotorPE pic.twitter.com/ZoBrQvBspX

— 95.1 FM CFCY (@cfcy) March 16, 2018
Danny will be performing in his hometown, at The Alberton Heritage Centre with Farsan and the wonderful Meaghan Blanchard on Thursday, June 14th & at the Fortune Community Centre with Treble with Girls and others on Saturday, June 16th.
Lennie Gallant
The 2017 ECMA Entertainer of the year will be at the Murray River Public Hall on Friday, June 15th a venue that Festival Manager, Debbie Atkinson says he "will be absolutely stunning" in.
"He'll have his nephew Jeremy playing with him, and he is a show in himself" Atkinson adds.  Described as "perennial favourite" by Atkinson, Lennie Gallant will also be joined by Patricia Richard, Sean Kemp & Natalie Williams Calhoun.  He'll be introducing his niece, Jenna-Marie Gallant.
 Tara MacLean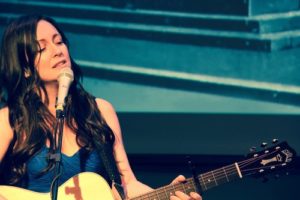 The PEI native who was once part of the dynamic country music trio Shaye, has been spending a lot of time the Island lately.  Why?  Because she loves PEI as much as PEI loves her.
"She's funny, she's relaxed, she's incredibly talented, very personable on stage" says Atkinson.
The star & creator of Atlantic Blue will be performing that show at the Guild all summer but is planning to spend a night at Sea View Community Hall for the PEI Mutual Festival of Small Halls.  Tara will be joined by Dennis Ellsworth & Kinley Dowling, John Smith & Jon Rehder for The Sea View Song Session on Thursday, June 21st.
Dennis Ellsworth & Kinley Dowling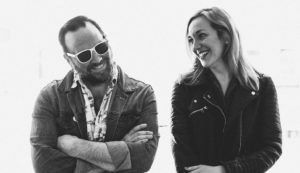 Also performing at the Sea View Song Sessions is Dennis & Kinely.  The interesting thing about this pairing is that they're both accomplished solo performers.  Ellsworth recently dropped a new album called "Things Change" which was produced by uber talented Joel Plaskett.
Kinley, a former member of Hey, Rosetta cleaned up at the ECMA awards this year after releasing her debut solo effort "Letters Never Sent."
"They're both execellent solo acts but they gel so well together as a duo"  Says Atkinson.  She's right of course, Dennis & Kinely also released collaborative effort called "Everyone Needs to Chill Out."
They'll be performing together at Sea View Community Hall on Thursday, June 21st.
Irish Mythen
The Ireland to PEI transplant is not just excited to perform at the PEI Mutual Festival of Small Halls but she's also fired up about where she's performing.  When she dropped by the CFCY studio's recently I asked about her up coming performances and she beamed about her show at Historic St. Mary's Church in Indian River.
"I'm really looking forward to it, I saw Matt Anderson there years ago & I thought 'oh my God, I want to play in this venue' and thanks to Small Halls I am."  Says Mythen on her first Small Halls show on Sunday, June 10th.  
The soulful singer songwriter won the 2016 Music PEI songwriter of the year award for her beautiful song Gypsy Dancer.  She'll also be at the Cymbria Lions Club to host "Story Tiems & Punchline with James Mullinger, Dennis King, Alan Buchanan & Michael Pendergast on Friday, June 15th.
Dave Gunning & Atlantic String Machine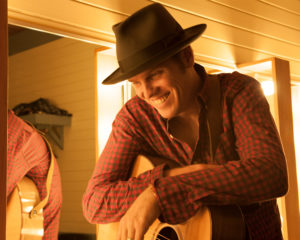 East coast gem, Dave Gunning had an international and Canadian folk hit on his hands when he dropped his award winning song Sing it Louder.
This year at the festival, he'll be teamed up with Atlantic String Machine for a special, one-time-only performance.
"Dave is the sweetest guy, loveliest singer and most talented songwriter ever" says Atkinson.
"and you pair him up with mega talented, 5 piece string ensemble like Atlantic String Machine at a sweet little venue like Water Mark Theatre and you'll have a show that's just unbelievable."  That show is Wednesday, June 20th.  But, tickets are sold out for online purchases.  So the only way to get them is by picking them up in person at Watermark Theatre in North Rustico.