Ben Chase performs new single
PEI singer songwriter Ben Chase moved out to Calgary when he was 19, now at 21 he's come back home to drop his new single All Over It.  The Tignish came by our studios to talk about meeting Islander out west, jiu jitsu and of course, he pulled out his acoustic guitar played is his new single for us in the CFCY studio.  Check the full video below:
After the single dropped it didn't take long for Ben's single to make some noise.  It jumped to number 17 on the iTunes chart within the first hour.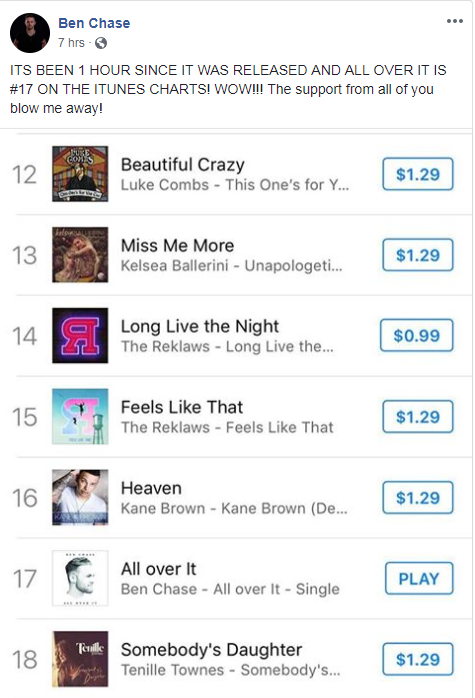 Download or stream Ben's new song here: Hyperurl.co/AllOverIt