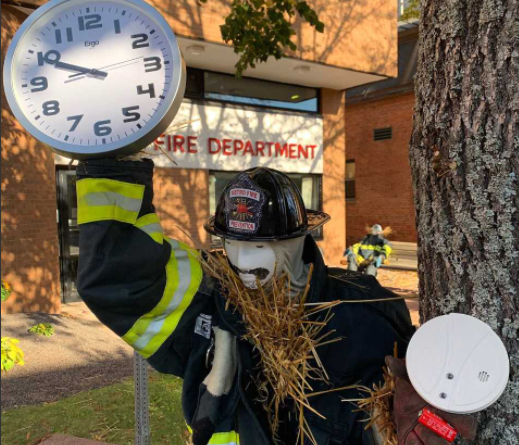 Charlottetown Fire Department: "Change Your Clocks, Change Your Batteries"
The City of Charlottetown Fire Department reminds the public that Daylight Savings Time ends on Sunday, November 1 at 2 a.m. Don't forget to adjust your clocks to "Fall Back" one hour by adjusting the time backward.
The Fire Department encourages residents to use the end of Daylight Savings Time as a reminder to change the batteries in smoke alarms and update or install new smoke alarms. Smoke alarms are one of the best ways to prevent fire-related injuries or death. Batteries should be replaced every six months, and there should be a working smoke alarm in every sleeping room and every level of the home. Smoke alarms should also be tested monthly and replaced every 10 years.
It is also important to know where and how to store depleted or near-dead batteries to prevent fires. Nine-volt batteries are not to be stored with paper clips, coins, pens, or other batteries. Wool and aluminum foil should also be kept away as these items, as any of these can touch the two posts of the battery and cause a short circuit, igniting a flame. Batteries should be stored standing up, without other types of batteries in the same drawer with them. New batteries should be kept in the original packaging or covered with masking or electrical tape, if loose. Batteries should not be thrown away with trash and should be taken to collection sites after the posts have been covered with tape.
Citizens should ensure they recycle old batteries from their smoke alarms. Batteries that end up in the landfill can harm wildlife and the environment. Improperly stored batteries can also be a fire hazard. For information on recycling batteries and proper battery storage, visit: https://www.call2recycle.ca/recyclemybatteries/