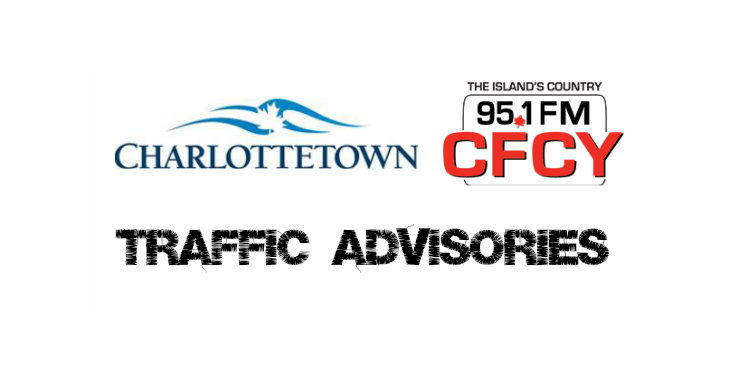 Charlottetown Traffic Advisories July 17
A traffic advisory has been issued with the following impacts expected for Tuesday, July 17:
·         Traffic calming measures will be in place in the areas around the Brackley Point Road roundabout near the Charlottetown Airport and the Belvedere Avenue roundabout. Although closures are not anticipated, crews will be working within the roundabouts so motorists are asked to proceed through the roundabouts slowly.
·         Construction for the Water and Sewer Utility Infrastructure Renewal program will continue for the next few months with traffic impacts along Belvedere Avenue this week. For Tuesday, July 17, work will take place in the intersection of Mount Edward Road and Belvedere Avenue. It's anticipated that traffic will experience some delays as a result of this work. The turning lane from Mount Edward Road onto Belvedere Avenue will be closed. Traffic control personnel will be on-site to direct motorists. Sidewalks in the area may be impacted during this work. Motorists are advised to seek alternate routes.
·         Parkview Drive, between MacIntyre Drive to Christie Drive, will be closed for the day. This closure is necessary to complete work on waterlines. Sidewalks in the construction area will remain open.
·         Water and Sewer work will also take place on Capital Drive, between North River Road and Maypoint Road. Traffic travelling in this area may experience delays on the outside lanes
·         Motorists on Douglas Street, between Spring Park Road and Queen Street, may experience temporary delays in traffic movement due to sidewalk construction.
·         There may temporary delays on Parkview Drive, between Christie Drive and Macintyre Drive, for sidewalk construction.
·         Sidewalk work will also take place on Walthen Drive, between Gerald Street and Euston Street, causing minor delays for motorists in the area.