Cheetahs with Support Dogs is the Sweetest Thing Ever.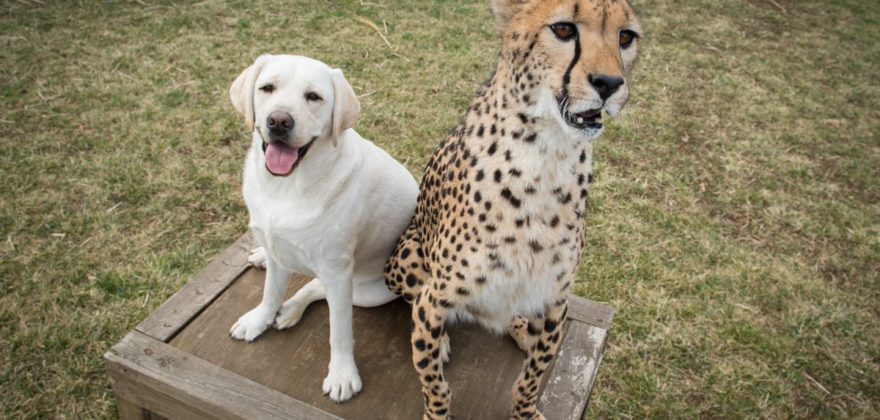 So here's the deal, Cheetahs are actually really nervous animals.  So to make life a little bit easier for them, they've been given pet dogs.
Just learned that Cheetahs are really nervous animals, and some zoos give them "support dogs" to relax pic.twitter.com/NbqYZgmu7H

— Andy Stardust (@ImACultHero) June 26, 2017
Not only does that help but it also happens to be the cutest thing you're gonna see all day.
— Jessica 🌐 (@NoFascistsPls) June 26, 2017
— Jessica 🌐 (@NoFascistsPls) June 26, 2017
— Champ (@Champ_Dawg9) June 26, 2017