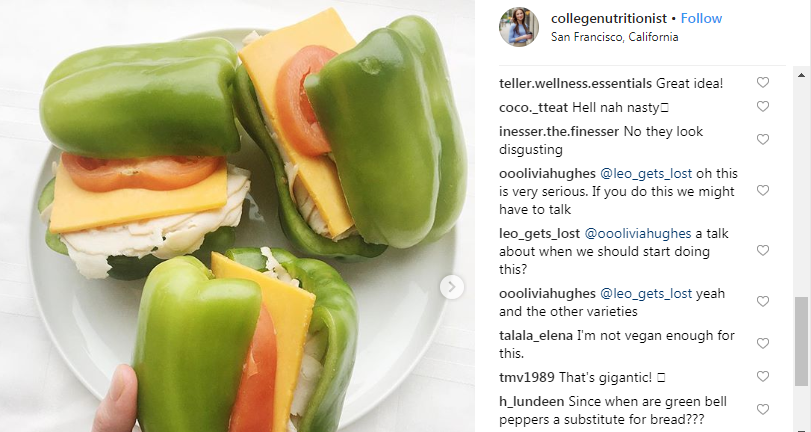 Is replacing bread with green peppers a thing?
Even though it's common knowledge that the enriched flour which can be found in most bread is awful for you, there's no doubt that said enriched flour makes breads taste amazing.  And not just your regular run of the mill amazing.  The taste of white bread is the equivalent to the sound of a thousand angels playing harpsichords while riding unicorns.  Which makes it difficult to find an appropriate and healthier alternative.  But one lady thinks she may have stumbled upon the answer.
A nutritionist is going viral today for suggesting that you replace the bread in your sandwiches with bell peppers, thus creating a bell pepper sandwich.  Now in fairness, peppers do taste delicious, especially when stuffed things like meat and cheese and moreover, a bell pepper is a healthy option.  But I don't think I want to live in a society where we use green peppers instead of bread.
Either way, the nutritionist's Instagram is below and it looks like her followers were somewhat torn on the issue.