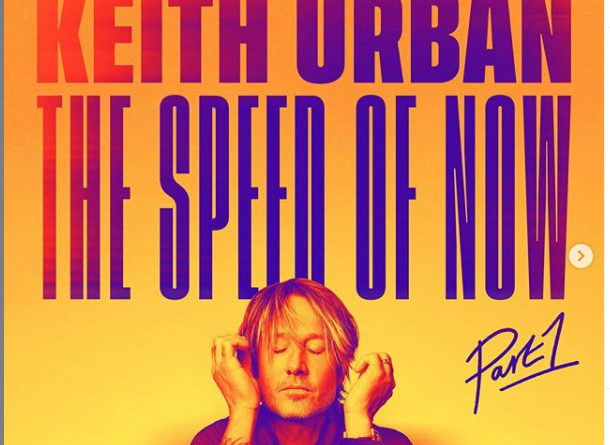 Everything we know about Keith Urban's new album
Keith Urban has whipped his fans into a frenzy after dropping some information about his forthcoming album.  Firstly, he announced the name "The Speed of Now Part 1" which is a great title that suggests a part 2 may arrive at some point as well.
He also released the 16 song tracklisting which includes his current single God Whispered Your Name.  What's more interesting however is that the album will feature 3 songs that are collaborative efforts.  However, only one of his collaborators is listed.  "We Were" is penciled in as the last track of the album and features one of Keith's previous collaborators; Eric Church.  The first 2 songs on the album "Out of the Gate" and "One Too Many" also feature guest performers but as of now Urban has their names blanked out in his Instagram post.
Urban has also dropped a couple teaser videos.  One is a clip of the album's 5th track, Change Your Mind which you can see below.
The other, also below, is more of a general trailer that features a couple of the albums songs.
Keith Urban's the Speed of Now drops September 18th.