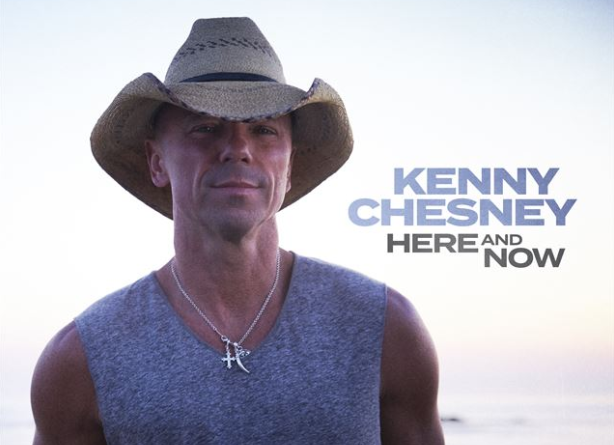 Kenny Chesney beats Drake to land his 9th number 1 album
Heading into the first week of May many expected pop/hip hop superstar Drake to easily cruise to the number 1 position on the Billboard 200 albums chart.  His surprise new album had music industry insiders convinced this was a foregone conclusion.  What they didn't seem to be expecting however was the strength and numbers of country music fans.  Thanks to the equivalent of 230,000 units sold, Kenny Chesney's Here & Now debuted as the number 1 album.
According to Forbes one of the reasons is some crafty salesmanship from the Chesney camp.  "222,000 fans chose to purchase the title (which benefits from a bundling program that allowed fans to opt in to pay extra when buying a ticket to his upcoming tour in order to also own the album)."  The success of Here & Now is a big deal as it not put Chesney ahead of a modern contemporary star in Drake but it also secured Chesney his 9th number 1 album on the Billboard 200 albums chart.
Despite being unable to announcer plans for a tour, Chesney chose to continue with the release of Here & Now unlike some other popular artists.  Country colleagues Luke Bryan & The Dixie Chicks as well as pop mega-star Lady Gaga and pushed back release dates of their latest albums.