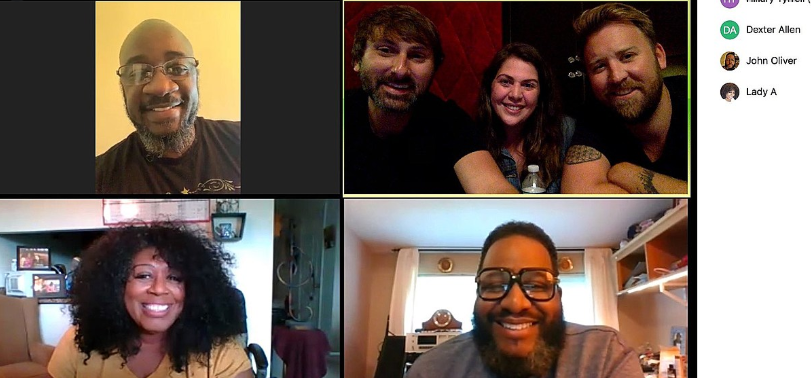 Lady A is suing Lady A
According to The Huffington Post, the band formerly known as Lady Antebellum is suing blues singer Anita White over the rights to the name Lady A.  Last month Lady Antebellum announced that they'd dropped the word Antebellum from it's name due to its connection to slavery.  The band's new name is now Lady A, a name their fans have referred to them as for over a decade.
However, there's one little snag… That snag is Anita White, a blues singer whose been using the name Lady A for more than 2 decades.  Recently when both Lady A's connected over a virtual chat it seemed like they were having positive discussions.  Anita White even posted a screenshot on Instagram adding "Today, we connected privately with the artist Lady A. Transparent, honest, and authentic conversations were had. We are excited to share we are moving forward with positive solutions and common ground. The hurt is turning into hope."
What happened between then and now?  According to the latest rumors and innuendo White, who claims ownership of the name Lady A, is asking for $10 million from the band.  The band on the other hand claims they've held the trademark for many years.  From the band's standpoint, the reason for the lawsuit is to obtain a court declaration that it lawfully holds the Lady A trademark and that it does not infringe on any rights White may have under state or federal law.
White told Rolling Stone recently "They're using the name because of a Black Lives Matter incident that, for them, is just a moment in time…  If it mattered, it would have mattered to them before. It shouldn't have taken George Floyd to die for them to realize that their name had a slave reference to it."
For what's it worth, according to CelebrityNetworth.com all three members of the band are each worth $25 million individually.  So $10 million to keep their name may not be completely unreasonable.