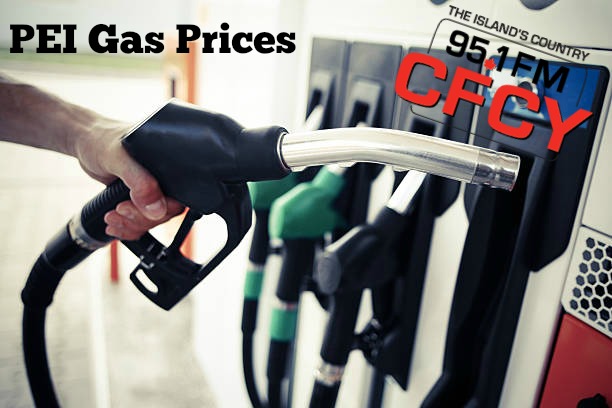 PEI gas prices drop 4.5 cpl
 The Island Regulatory and Appeals Commission approved the following petroleum pricing decisions, effective 12:01 a.m., Thursday, November 15, 2018:
Gasoline prices will decrease by 4.5 cents per litre (cpl);
Furnace and stove oil prices will decrease by 3.0 cpl;
Diesel prices will decrease by 3.9 cpl; and
Propane prices will decrease by 2.1 cents per litre (cpl) for Superior Propane, by 1.7 cpl for Kenmac Energy Inc. and by 2.5 cpl for Irving Energy Distribution and Marketing.
Including adjustments for taxes, pump prices for regular unleaded gasoline at self-serve outlets will now range from 108.9 cpl to 110.1 cpl. Pump prices for diesel will now range from 134.7 cpl to 135.8 cpl. Maximum before tax propane prices will now range from 80.3 cpl to 81.4 cpl.
The maximum price for furnace oil will now amount to 98.3 cpl, plus tax.
Changes in wholesale pricing since the Commission's last price adjustment allow for the price reductions announced today. A sustained build in gasoline inventories in recent weeks, the return to production of a number of refineries previously shut down for maintenance and the wind down of harvest related activities have all combined to exert a downward pressure on wholesale prices.
The Commission's next scheduled price adjustment will be on December 1, 2018.
Market Comparisons
PEI – 110.1 cpl
Moncton – 115.8 cpl
Halifax – 109.1 cpl
Montreal – 117.4 cpl
Ottawa – 104.8 cpl
Calgary – 104.7 cpl
Vancouver – 138.2 cpl
* all prices except PEI are "average prices" listed on GasBuddy.com