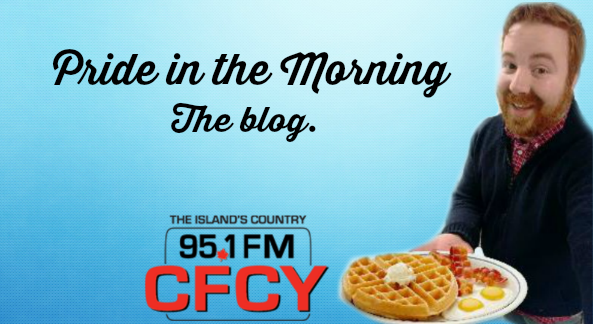 Peter Bevan-Baker Kicked Out of Legislature
Turns out, words hurt.  A lesson that PEI's Green Party leader, Peter Bevan-Baker learned the hard way on Wednesday.  According to the CBC, Bevan-Baker has accused government MLAs of voting down amendments to bills that were made by opposition MLAs before they had even seen written copies of said amendments.  Even directing his comments to the Premier himself.
@peterbevanbaker had some tough questions today #peipoli pic.twitter.com/VZS57Xx0co

— Lynne Lund (@LundLynne) December 20, 2017
That's when he said it.  He said a word that he couldn't take back…  Well, he could have taken it back actually, he just refused to…  Peter Bevan-Baker called meaningful debate in the legislature, a farce.
"We were given the sacred trust to bring forth strong and meaningful legislation that will enhance government transparency and accountability …. And we turned that debate Mr. Speaker, at times into a farce."
While some took issue with the word, it was the speaker, Buck Watts who ruled it "un-parliamentary!"  Bevan-Baker was then given the opportunity to withdraw his usage of the word farce, which he declined.  In turn, the sergeant-at-arms was ordered to remove the Green party leader.
Reaction then came in from social media.
100% agreed. The speaker was serious, and PBB refused to retract. As a word nerd, I am genuinely curious about how the word "farce" set the reaction in motion (compared to words that imply deceit, for ex.)

— Jane Ledwell (@janeledwell) December 21, 2017
Peter accepted the (unfair) ruling with dignity and the respect I rarely see while watching house proceedings. I however, would have had to have been dragged out like I was getting kicked out of Myrons. (But that's why I'm not in politics) #peterforpremier #fairness

— ?Bethany? (@BethanyColl123) December 21, 2017
On Thursday, I tackled the subject on my show and even fielded a call.  Have a listen: