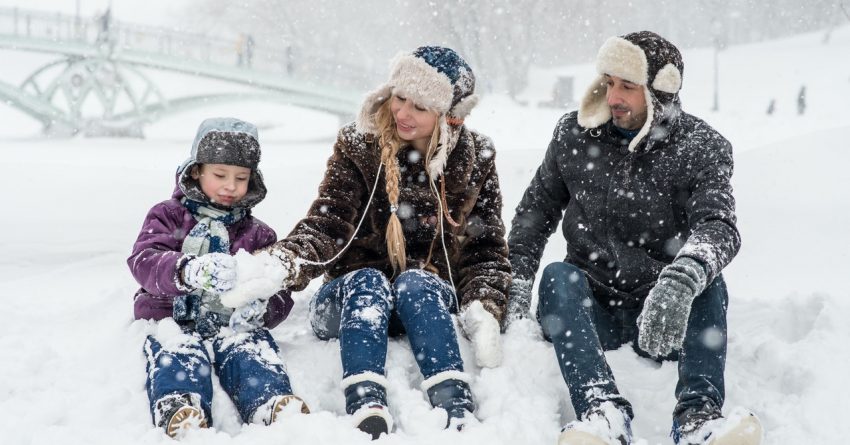 Pre-registration is open for Islander Day Activities in Charlottetown
Celebrate Islander Day in the Capital City with free, family-oriented activities. The City of Charlottetown is hosting Islander Family Fun Day on Monday, February 15. The event offer opportunities for residents to take in family swims and skates, movies, basketball skills camps, performances by Silly Robbie, and more. Pre-registration is required for all in-person activities and will be available through the City's website beginning Tuesday, February 9 at 10:00 a.m. unless otherwise noted.
"The City is pleased to once again offer a schedule of free activities for families to safely celebrate Islander Day in the Birthplace of Confederation," said Mayor Philip Brown. "With the hustle and bustle of daily life, particularly during this new normal, we encourage residents to mark this mid-winter break by taking a moment to relax and enjoy time spent together with family."
Islander Family Fun Day kicks off at Cody Banks Arena at 9:15 a.m. with a free family skate. Simmons Sports Centre will also host a family skate at 2:20 p.m. The Bell Aliant Centre is offering two family swims at 11:00 a.m. and 2:00 p.m. Free tickets can be booked through Bell Aliant Centre in person or by calling 902.569.4033.
East Coast Art Party will host a virtual painting session between 9:00 a.m. and 9:00 p.m. Anyone with access to the video link can follow along with an instructor to create a fun winter painting. A limited number of free art kits will be available at City Hall on a first come, first served basis with a limit of two art kits per household. A list of required supplies for the painting will be posted on the City's website for those who are not able to access a free art kit but would still like to participate.
Local children's entertainer, Silly Robbie, will be featured in three, 30-minute high-energy shows at The Guild. Showtimes are at 10:00 a.m., 11:30 a.m., and 1:00 p.m. Tickets may be booked through The Guild via telephone, 902.620.3333, or in person at their Box Office.
Step up your game with two basketball skills camps at Eastlink Centre. The first camp for children in Grades 1 to 3 will run from 10:00 a.m. to 11:30 a.m. A second camp for children in Grades 4 to 6 will run from 1:00 p.m. to 2:30 p.m. All skill levels are welcome.
New this year, families can take in their choice of two movies at Cineplex Cinemas Charlottetown. Abominable will play at 12:30 p.m. How to Train Your Dragon: The Hidden World will play at 1:15 p.m.
For those looking to get outdoors and enjoy the sights of downtown Charlottetown, free horse and wagon rides will be departing from outside Founders' Food Hall & Market every 30 minutes from 12:00 p.m. to 4:00 p.m. Those looking to book a timeslot can do so by calling 902.652.2396 or visiting Emerald Isle Carriage Tours on Facebook.
"Now, more than ever, it is so important that we continue to offer opportunities for residents to get out and celebrate within the boundaries of COVID-19 restrictions," said Councillor Julie McCabe, Chair of the City's Economic Development, Tourism and Event Management Committee. "I want to thank the City's Tourism and Events team, as well as our partner venues and their staff for working together to bring such a fantastic schedule of safe, family-friendly activities to our residents."
COVID-19 guidelines will be in place for all in-person activities. Facility-specific rules are listed on the City's website and will be communicated to ticket-holders in advance of Islander Day. Due to capacity limits at venues, tickets will be limited to 5 per family for all in-person activities.
Islander Family Fun Day activities are being hosted as part of Jack Frost Winterfest presents: ICE CITY. For more information on ICE CITY, visit www.discovercharlottetown.com/icecity
For more information on Islander Family Fun Day including a schedule of events, visit www.charlottetown.ca/IslanderDay or call 902.566.5548