Shania Twain has the most Canadian Grey Cup halftime show ever.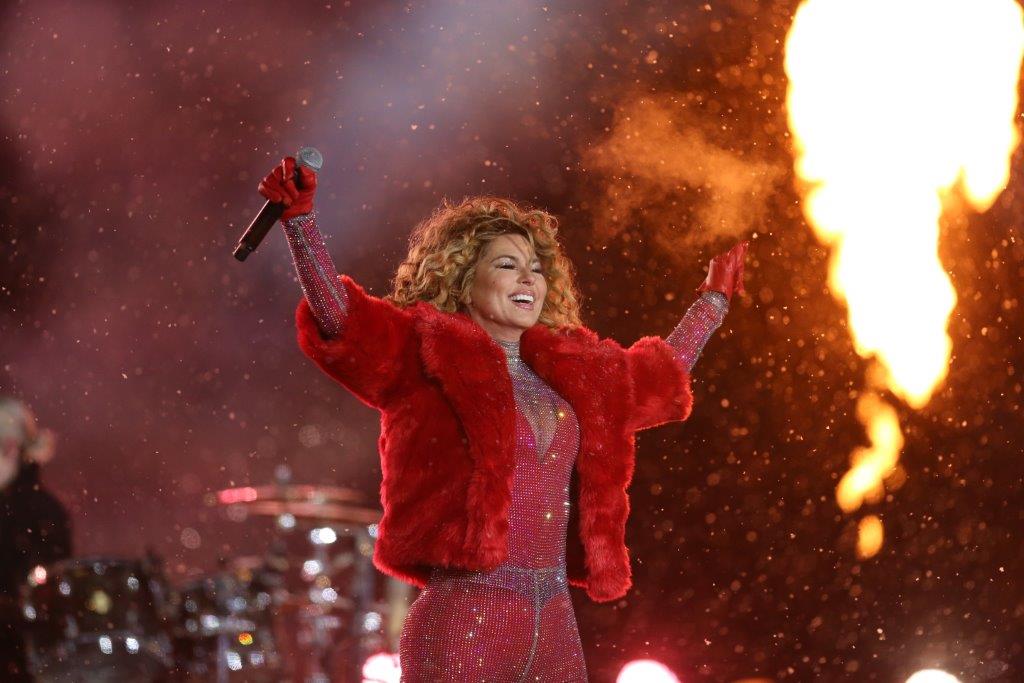 photo cred: CFL
This past Sunday may go down as the most Grey Cup in the history of the CFL.  It was the ultimate east vs west battle as Toronto took on Calgary in the nation's capital.  What's more?  It was snowing and the half-time performer entered via dog sled.
.@ShaniaTwain just entered the #GreyCup halftime show on a dogsled. Tune in to @CFLonTSN now to catch the show! pic.twitter.com/JOcgFzox3X

— TSN (@TSN_Sports) November 27, 2017
Now even though the dog sled was mostly for show…  There was a enough snow that the CFL needed to employ "football zambonies"
The football equivalent to the hockey zamboni… this is getting wacky and wild. #GreyCup pic.twitter.com/8fJ9k6Mra3

— Devin Heroux (@Devin_Heroux) November 26, 2017
Either way, Canada's sweetheart, Shania Twain put on one of the most memorable if not truly Canadian performances.  And PS… She looked amazing!
.@ShaniaTwain rocking the #GreyCup halftime show in Ottawa! pic.twitter.com/QPGFnKrh8p

— TSN (@TSN_Sports) November 27, 2017