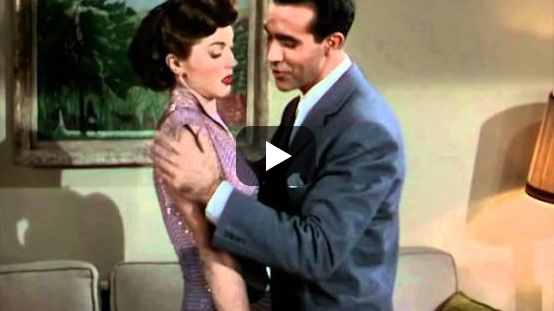 Should Baby It's Cold Outside be banned?
So I didn't think it was possible but in 2018 there's such thing as a controversial Christmas Carol. In this case, it's actually one of my faves, Baby It's Cold Outside.
There's been controversy surrounding this song for a few years and recently it was even banned from a radio station in Cleveland.  This controversy is a prime example of what happens when you don't pay attention to things like context and pin point certain lyrics that were highlighted in video I posted to YouTube.
One thing to keep in mind is that this song wasn't written in 2018.  In fact it was actually released in 1949 for the movie Neptune's Daughter. This is where context comes into play, in 2018 if a woman chooses to spend the night at a man's house no one really cares.  But if you're a woman in 1949 spending the night with a man you're not married to… Well, I don't need to tell you the words that would used to describe you. Which is why in the song, they're both looking for an excuse for her to stay.
It's also worth pointing out that while the most covered version of this song features the man trying to "convince" the woman to stay, the same film also included a scene where the roles were reversed.
Now I'm not gonna try and tell you what you should or shouldn't be offended by, I just wanted to put a little bit of context on this song and let you decide for yourself. Watch the video and leave a message in the comments on whether you think Baby it's Cold Outside should be banned.