The Lawn Mower Guy Is Back
Remember that story of the Alberta man who went viral because he was cutting his grass during a tornado?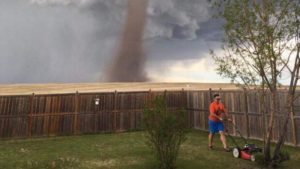 That's Lawnmower Guy!  Well he's become something of a legend in his home town and was recently the star attraction at his local Canada Day parade.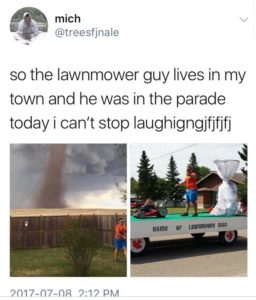 It even included his famous line: "I'm keeping an eye on it!"