Watch: Jason Aldean pays tribute to Las Vegas & Tom Petty on SNL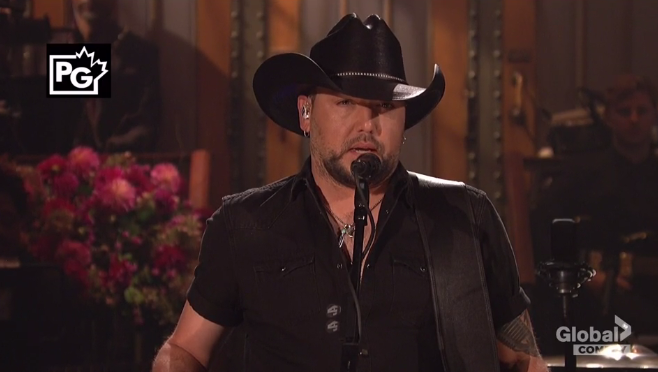 Jason Aldean made an impassioned speech in a rare Saturday Night Live cold opening this weekend.  Aldean was on stage at Route 91 Harvest Festival in Las Vegas when a gunman opened fire, killing 58 people in the worst mass shooting in American history.
During his opening monologue the singer opined that he was "strugging to figure out what happened that night, and how to pick up the pieces."  He also lamented that they would get through it together "because when America is at it's best, our bond and our spirit, it's unbreakable."
Aldean and his band then played a rousing version of I Won't Back Down by Tom Petty, the legendary singer/songwriter who passing away last week was overshadowed by the events in Vegas.