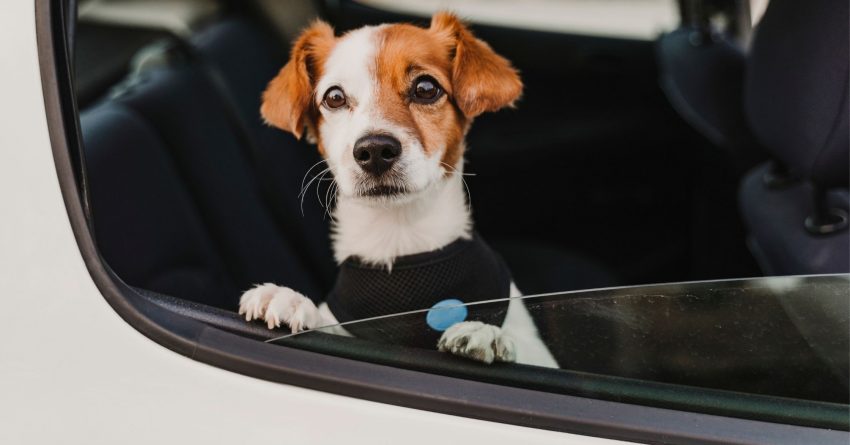 NEVER LEAVE YOUR PET IN A HOT CAR – DO THIS INSTEAD
While we watch the west coast break temperature records day after day it's important to remember that it really doesn't take that much to turn the inside of your car into an oven. Even at a relatively comfortable outside temperature of 21 degrees, your vehicle's interior can quickly rise to unbearable conditions; and it only gets worse as time goes on.
So while you think "You'll just be a minute" let's be real – It's PEI. You are bound to run into someone you know and you will inevitably take longer than you mean to.  Have a look at the temperature chart to see just how hot it can get and then read on to see loving alternatives you can take to keep your pet safe.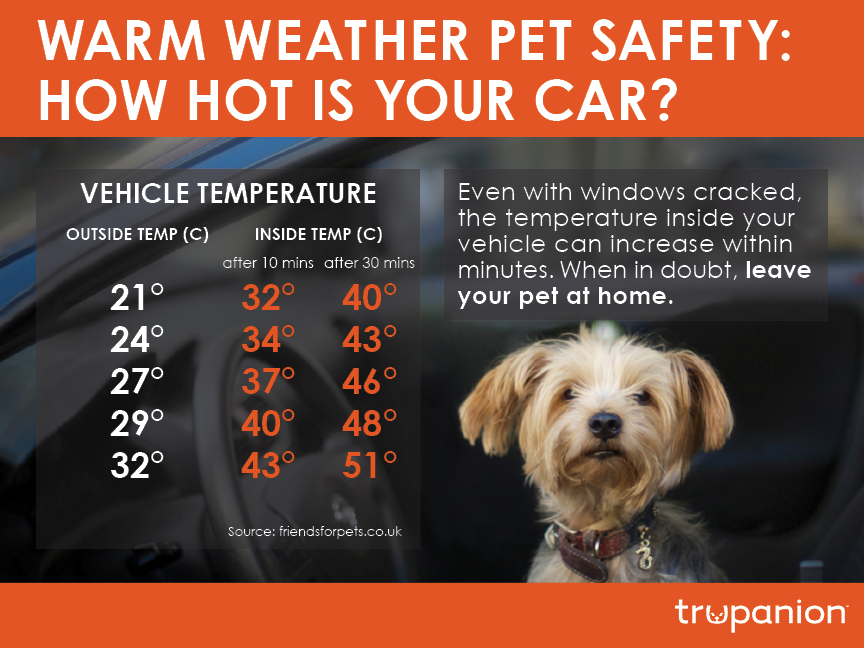 Life-threatening effects can occur to a pet left alone for a short time in a hot car.
Via RCMP:
"Pet owners are reminded not to leave their pets in a vehicle during hot weather. The temperature rises dramatically inside a vehicle when no air is circulating and can seriously injure or kill the animal.

The Society of the Prevention of Cruelty to Animals Act allows an animal protection officer or a person authorized by the animal protection officer to enter a motor vehicle, using the force necessary, for the purpose of attending to the needs of the animal. If you see an animal in a vehicle that appears to be in distress, call the local authorities immediately."